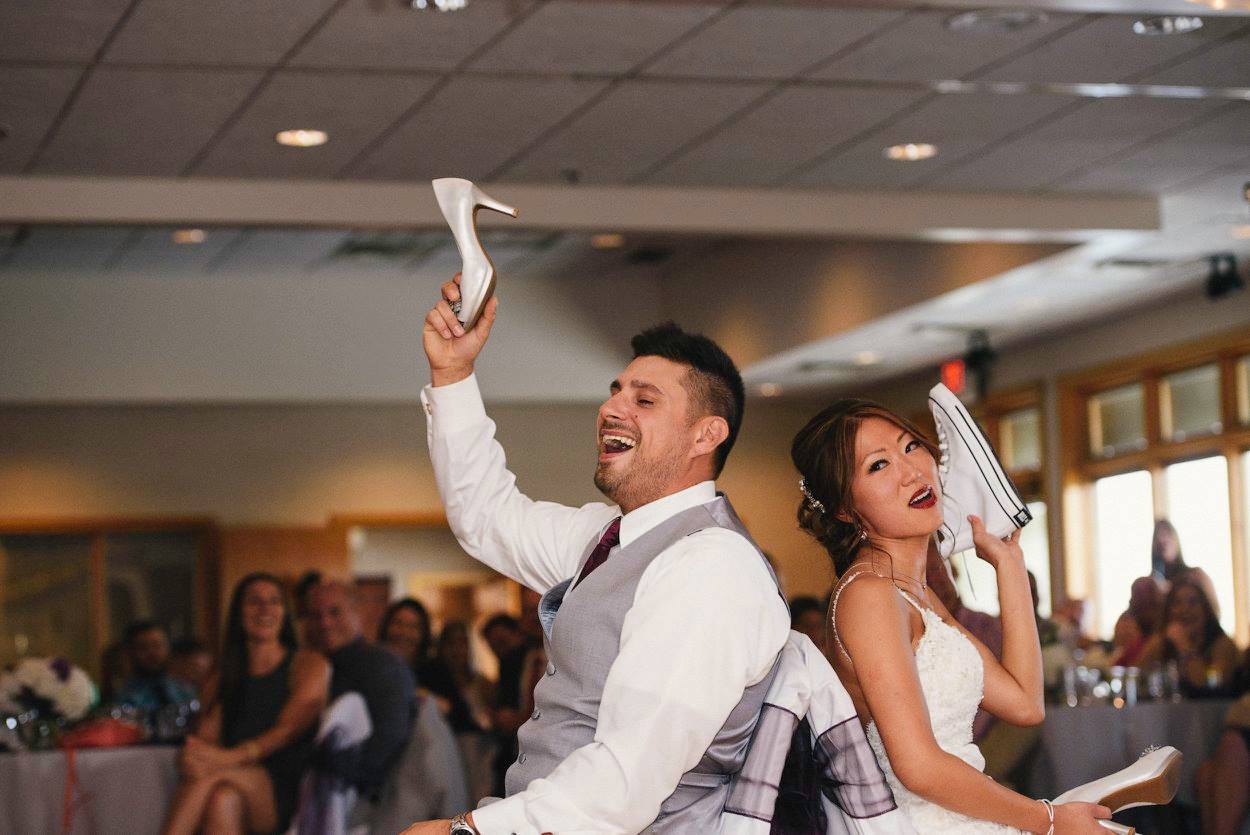 Eylene Wachowiak

Damon was a fantastic DJ for our wedding!! He was incredibly friendly, enthusiastic, and professional. He has a pretty cool website setup where you can list all your wedding details as well as songs for your various major dances and playlists for the rest of the night. He was also flexible in working with my husband, who sent him playlists separately. He was early for our wedding day, let us use his equipment for the ceremony, and even recorded our wedding party speeches and some video clips at the reception. He kept the evening running smoothly, and played a great variety of songs from the lists that were provided to him. He also talked us into doing the "shoe game", which ended up being really entertaining and funny, and had all the guests laughing. I would highly recommend Damon for your wedding, or any event!!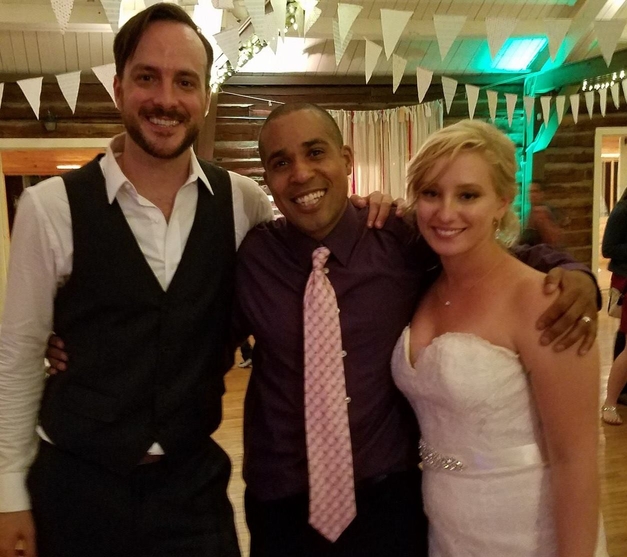 Gloria Kapple

DJ Diamond Lee was wonderful to work with. My husband and I had a "music festival" theme and had some qwerky requests, but he delivered all that we had hoped for, and more! Going into the process of looking for a DJ, I wasn't exactly sure what to expect. We didn't have a wedding coordinator, and I truly feel that without him that our day would've been a disorganized mess. He guided me through all of the timing for the day, and brought to my attention to some staple "traditional" elements that I didn't even known about or would have thought to include… but I am so happy we did. His setup is very elegant, an he also has uplighting that can be just about any color you can think of, and the lights can also change colors when the dancing begins. He replied unbelievably fast every time we reached out to him, and also made sure he had everything in order in a timely fashion. He completely understood our musical tastes, even though it was not the typical wedding music that most couples enjoy on their day. We had a "late night session" that included tons of glow sticks and crazy lights, and he played us our favorite dance music with pop/EDM flare. We had so many compliments saying that our wedding was the party of the century and that they'd never had so much fun dancing to the music he played (and that they'd never seen so many people dance ALL night!). I would highly recommend DJ Diamond Lee for your Big Day!! He delivers!!!
Dustin Face

My wife and I recently got married at the Clazel Theatre in Bowling Green and we loved every part of it. Not only was the event a perfect success, but our DJ, DJ Damon Lee was just perfect! He was one of the coolest people that we have had the opportunity to meet. His positivity, great ideas, and professionalism really stuck out to both my wife and I. His communication throughout the whole night was incredible. DJ Damon Lee, you were on point with all of your music selections. Thank you for being part of our special day and we know with your ability, you will have many more weddings or for that matter events to DJ in the future.
DJDiamond Lee Weddings responded with the following comments:
Thank you so much Dustin. I had a great time and everyone really knew how to have a great time. I love weddings when everyone just has a blast!!!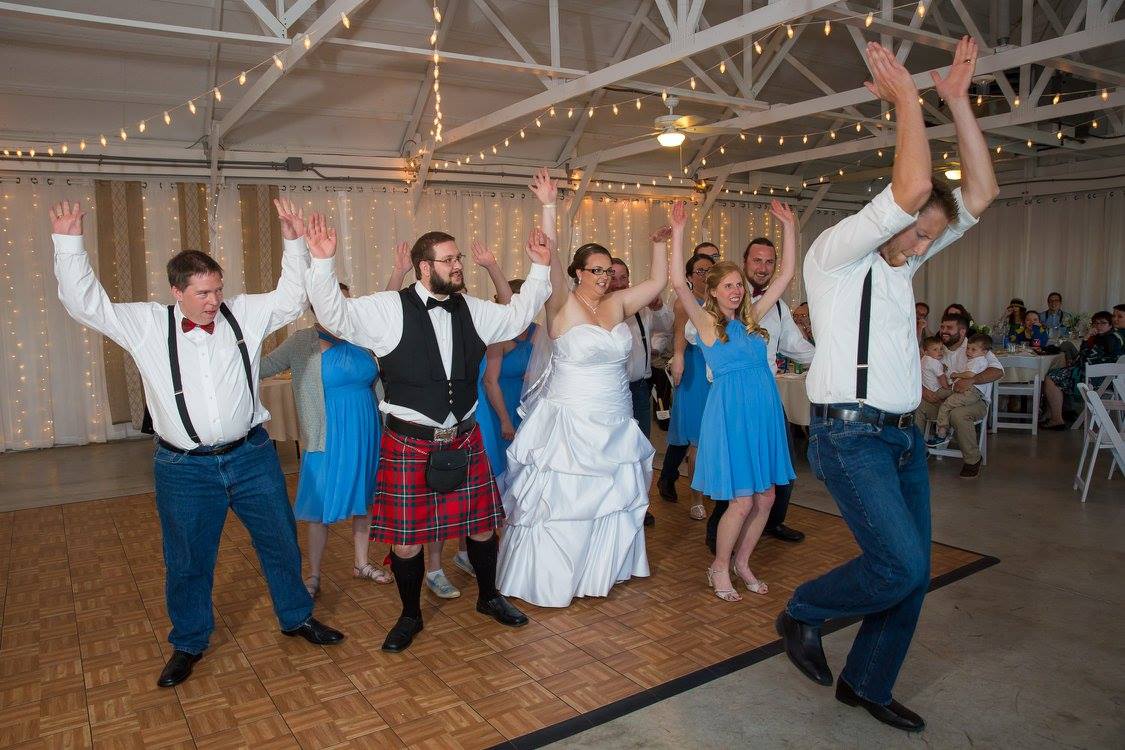 Kimberly Orr

Girls… STOP LOOKING FOR A DJ. This is the guy you want to hire!!!! A DJ can really affect the mood of your wedding/reception, and a bad one can easily ruin a lot. We, thankfully, got to see DJ Diamond Lee in action at my sister-in-law's wedding in Bowling Green. He was so fantastic, (we knew how hard it is to tell a good DJ without actually seeing them) so we asked him if he'd be willing to travel down to Dayton for our wedding. We knew it would be a long shot, since it's a 2 ½ hour drive and our wedding was on a Tuesday, but DJ Diamond Lee was happy too! He was a great communicator and was very proactive with helping us plan our reception and finding out what our needs might be. He was so patient with me knowing very little of what we needed for our outdoor ceremony. When I called him the NIGHT before our wedding and told him I'd also need him to provide mics for our ceremony, he was so helpful and willing. The day of our wedding, he showed up FOUR hours before our ceremony even began so he could set up without being in the way or adding extra stress right before. He took care of things that I didn't even know needed to be taken care of. He moved his equipment from outside (for our ceremony music), to the porch space (music for our cocktail hour), and finally to our reception hall. Everything went so seamless! I heard from a TON of my guests how great the DJ was. He acted not only as our DJ, but helped us with coordinating, hosting, etc. He was great at speaking up when he needed to, making announcements, and also blending into the background when the spotlight should be elsewhere. I warned him ahead of time that my family would be hard to get on the dance floor. DJ Diamond Lee was so friendly and engaging that he even got my grandparents on the dance floor (this was the first wedding they had ever danced too!!). You won't regret hiring DJ Diamond Lee. You won't find a kinder, more professional guy to be a part of your day.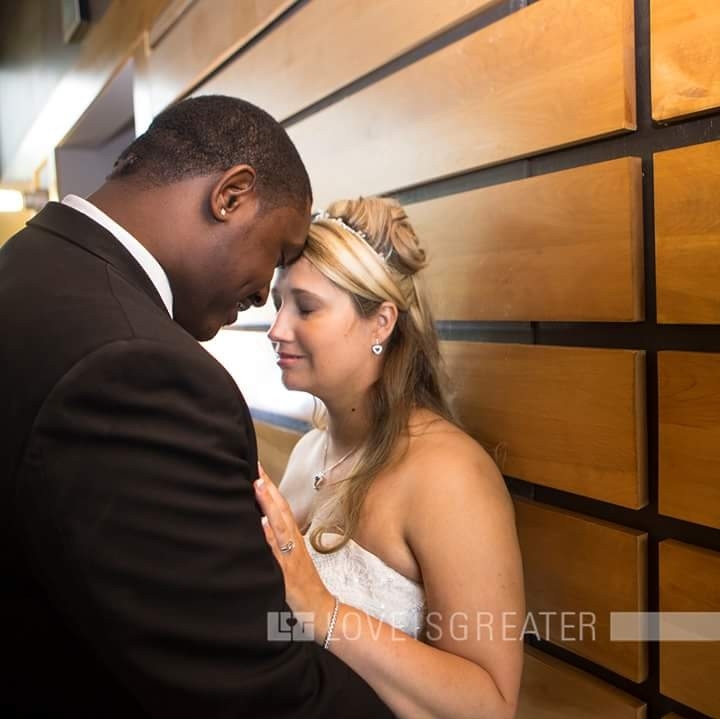 Quintin and Nicole Freeman

Damon was amazing ! We would highly recommend to anyone. Professional, run , reasonable prices, very entertaining. He went through our whole night with us before our wedding and made sure everything we wanted was correct the the big day! He is by far the best around. I've had so many people ask where we found because they had such a wonderful time at our wedding! We also used his up lighting which turned out perfectly!
Thanks so much,
Mr & Mrs Freeman
To see even more testamonials on how we helped others for their events, check out all of our reviews on Wedding Wire. But if you like what you see, give us a call at 419-806-5218 or request a quote. Thank you!